The Church Initiative Story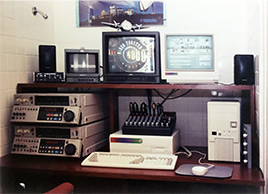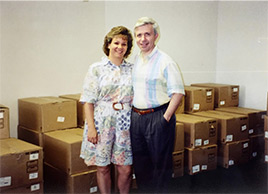 Church Initiative was born out of Steve and Cheryl Grissom's journey of pain and loss. Although they found support in the local church, they realized that an untapped opportunity existed—equipping local churches to offer practical support groups to minister to people facing major life disruptions.
Armed with a new mission, Steve and Cheryl left their careers in broadcasting and pharmacy to pursue full-time ministry—what would eventually become Church Initiative. What began as a two-person nonprofit, today has over 30 team members and an international impact.
From the beginning, Church Initiative has combined a unique set of talents: Steve's journalism and business background and his deep passion for ministry. The result—a video-based series built around small group discussion, personal reflection, and a lay-led support structure.
In addition to the release of DivorceCare in 1994, Church Initiative has published three more major curriculums: GriefShare in 1998, DivorceCare for Kids in 2004, and Single & Parenting in 2011. The ministry has also released periodic updates to the curriculums, including recent versions for DivorceCare in 2012 and GriefShare in 2014.
Over the years, Church Initiative has remained committed to its central goal of equipping churches for frontline ministry to people experiencing life crises. Because many Church Initiative team members have a past that includes pain and loss, they wake up each day eager to come to work and see what the Lord will do next. Church Initiative's staff seek to equip churches to comfort others with the comfort they have received (2 Corinthians 1:3–4).